What to Expect from Career Coaching
Posted Friday, September 14, 2012
Allen Slade
How can you find your dream job? Professional golfers, Olympic athletes and leaders all use coaches to maximize their performance. To accelerate your career success, consider adding a career coach to your search strategy.
Work takes up half your waking hours. If work is not going well – a toxic boss, a dead-end job, unemployment or underemployment – life tends to follow. In a booming labor market, new jobs are low hanging fruit. But in our current economy, you need a ladder to pick the apples at the top of the tree. You need a career coach.
A career coach is more effective than a teacher or mentor at stretching you to your best self. Your coach assumes you are the expert on your own career. Your coach will help you create a career plan and pursue opportunities effectively. And, a career coach will help you hold yourself accountable for meeting your career goals.
With my clients, we usually start with the ability, affinity and opportunity that make up their dream job.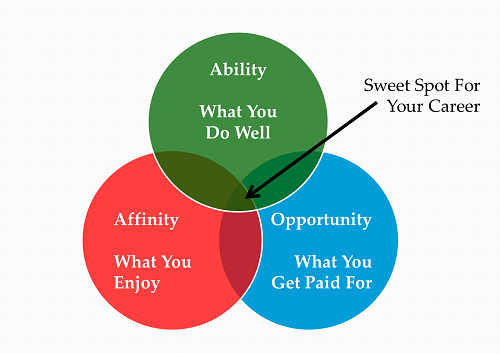 Balancing ability, affinity and opportunity leads to long-term career success. If you focus on getting the highest paying job by matching your abilities with your opportunities and you ignore what you enjoy, you could end up in a dull job. If your focus on doing what you enjoy and do well, you could end up chasing disappearing opportunities with low pay, such as in the newspaper industry. If you focus only on high paying jobs you would enjoy, but you don't have the required ability, you will never get a job offer.
A career coach will help you balance ability, affinity and opportunity. Coaches treat you as the expert in your own career, so they won't direct you down a path you don't like. They will help you find your own way. Coaches also have the ability to give gentle but powerful feedback on your plans. If you wish to pursue a new field, a good career coach will help you test your plans more gently than Monty Python's vocational guidance counselor.
When you have identified your career direction, your coach will help fill your career pipeline. Your coach helps you expand your network, generate job leads, polish your resume/LinkedIn profile, target your applications, refine your interviewing skills and make the best decisions on job offers.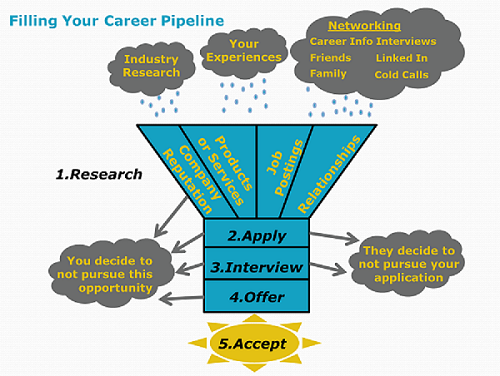 Like any professional service, fees for career coaching can be an issue. The payoff from career coaching is immense. It leads to higher satisfaction, more fulfillment and more pay. If you can afford career coaching, you will find it a worthwhile investment.
What if you can't afford career coaching? If you are a recent college graduate, I recommend using your alma mater's career center. If you are leaving a company, negotiate for career coaching as part of your outplacement package. You can also check to see what career development services are available from your state or local government.
Whatever you do, don't settle. Don't resign yourself to a dead-end job or unemployment. Don't tolerate a poisonous work situation. Don't say yes to an unattractive job offer. Pursue your dream job with the dedication of an Olympic hopeful. Fine tune your search skills like a professional golfer on the driving range. And, invest time and money to get the best career coaching you can get.
Leave a Reply