Ben Slade
Associate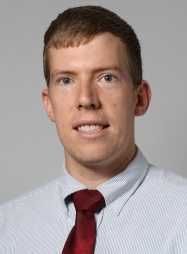 Benjamin Slade is a part-time associate with Slade & Associates, applying his strong statistical and research methods skills to support client development and insight.
Ben applies his training in industrial-organizational psychology as an analyst within the organizational capability office at NASA's Goddard Space Flight Center, in Greenbelt, MD. He is responsible for planning and conducting employee research, program analysis, and predictive analytics to provide recommendations for strategic workforce planning. He also serves on the Board of Directors for USA Ultimate, providing insight and strategic guidance for the sport's national governing body.
Previously, Ben taught statistics and research methods courses at Clemson University, as well as leading a decision research lab.
Ben earned an M.S. in Industrial-Organizational Psychology from Clemson University in 2010. In 2007, Ben earned a bachelor's degree in Psychology at Covenant College, with a concentration in Experimental Psychology. He is currently completing his dissertation.