Coaching Dialogue
Our approach to coaching combines coaching dialogue and insight through feedback to create intelligent change.
The direction of the coaching dialogue is determined by the client's specific needs and schedule.
The client sets the direction for each coaching conversation.
A coaching conversation might be in person, by phone or on Skype. Often, a coaching conversation is an hour long. Sessions may occur once a week for 2 to 12 months.
Your Slade & Associate's coach listens, asks powerful questions, challenges thinking and adds leadership perspective to the dialogue. Your coach seeks mutual understanding of our client's situation. We talk about your organization, culture and values. Your coach is attentive to your physical, emotional, cognitive and spiritual state. And your coach helps you focus on your presence and behaviors.
Data Driven Insight
We partner with you to gather feedback data about effectiveness. This may involve understanding and responding to feedback data you have already received. It may also involve collecting new feedback data through leadership assessments, organizational assessments, career assessments or interviews with key stakeholders such as your boss, employees or customers. Feedback data shape of our ongoing coaching dialogue. We analyze the data together, looking for patterns and trends in your behavior. We use your expertise on your own situation in conjunction with Slade & Associate's concepts to create insight about who you are and where you want to go.
Intelligent Change
Coaching dialogue and data driven feedback create insight to drive intelligent change.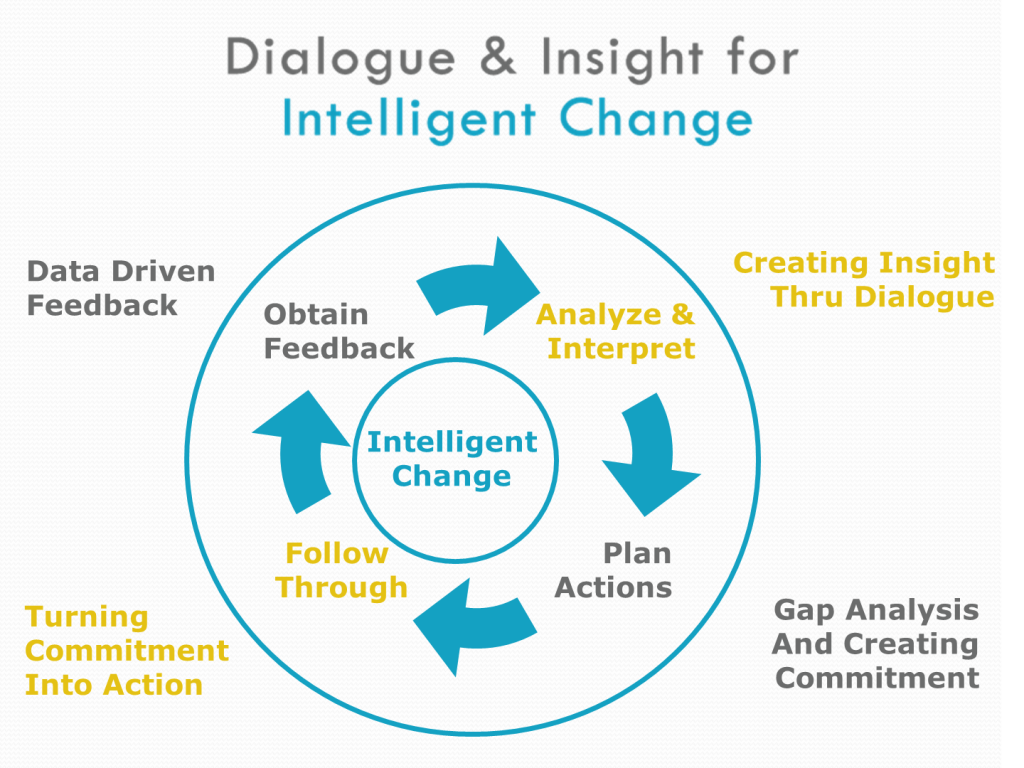 We help our clients identify high leverage behaviors to maximize intelligent change. Together, we determine behaviors the client should continue, do more, do less, start, and stop doing to be a more effective leader.
We introduce self-observation exercises and behavioral practices to help change behavior and to turn desired behaviors into effective habits.
---
What Our Clients Say…
I had the opportunity to have Dr. Allen Slade as a mentor and professional coach while attending the College of William and Mary. Dr. Slade's coaching sessions were invaluable to my personal and professional journey while at William and Mary. Dr. Slade is thoughtful, intelligent, and able to provide insight and guidance for nearly every situation. Our sessions were one on one and I always left feeling peaceful and re-invigorated about whatever situation was going on in my life. Dr. Slade provided coaching to me on my professional career path, conflict resolution, ways to work effectively in a team, and more. I would highly recommend Dr. Slade for any of your coaching needs.

Read More