Allen Slade
Managing Principal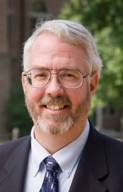 Allen Slade, Ph.D. drives change for Slade & Associate clients by leading client engagements and creating innovative programs that spark insight. Allen coaches executives, leaders and individuals to breakthroughs. He also designs developmental activities and assessments to support effective leadership development and career coaching by Slade & Associates coaches and internal coaches.
Allen is a proven expert in developing leaders and organizations through collaboration and data driven insight. Allen has balanced experience in industry, higher education and consulting.
Allen has 13 years of Fortune 100 experience as a development expert, leader and executive. He created and delivered 360 assessment systems, employee opinion surveys and leadership programs. As Director of Microsoft People Research, Allen drove Microsoft's global employee survey, helped created Microsoft's 360 assessment and created Microsoft's retention intelligence system. At Ford Motor Company, Allen created Ford's web survey system, recreated and drove the Ford Pulse global employee survey, and helped create Ford's 360 assessment. At IBM, Allen helped create the a data-driven career development system that was the first use of PCs to provide career intelligence and insight.
In 16 years as a professor, Allen has taught change management, leadership and organizational behavior at the College of William & Mary, Covenant College and the University of Delaware. Allen has published research in the Academy of Management Review, Personnel Psychology, the Journal of Personality and Social Psychology, Group & Organization Studies, and the Journal of Organizational Behavior.
As a consultant, Allen has driven leadership/career development, sparked organization change and made a powerful impact through coaching. Allen created Slade & Associates in 1988 as a part-time professional services firm. Slade & Associates has grown into a full-time firm with a network of experts and coaches devoted to dialogue and insight for intelligent change.
Allen earned a Ph.D. in Industrial/Organizational Psychology with a concentration in strategic human resource management from the University of Tennessee.  As a professional coach Allen earned a certificate in leadership coaching from Georgetown University. Allen has a B.A. with Distinction in Psychology from the University of Virginia.